More and more people are turning online to buy, sell or rent real estate, particularly since the COVID-19 pandemic. However, with the number of online real estate deals growing every day, the number of fraudulent real estate salesmen is also rising. Many people have fallen victim to various kinds of property scams and have tragically either lost their money or their property.
This is where Real Muloodi Property Network is different from other online platforms. We verify that sellers are who they say they are.
Identify verification for individuals
Our automated multi-factor authentication verification process requires sellers to take and submit a selfie, as well as a photo of their Ugandan National Identity Card, at the time of account creation.
Our state of the art technology will:
Detect the face and liveness of the seller, to ensure a live selfie was submitted
Verify that the ID card photo submitted by the seller is an authentic document
Verify that the ID actually belongs to the seller
How it works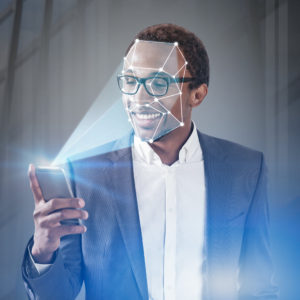 Simple prompts help guide the seller to take a live selfie
STEP 2: TAKE ID CARD PHOTO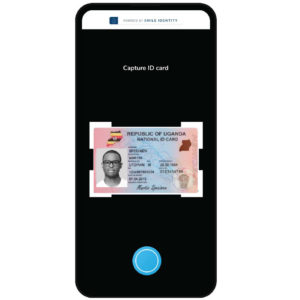 The seller scans and submits a photo of their National ID card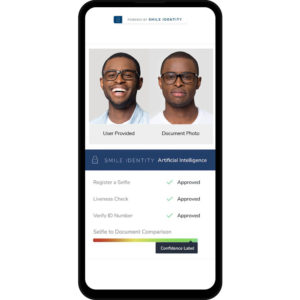 We run multiple different tests on the ID documents in real-time, and perform anti-spoof checks for tampered images and IDs
Our algorithms run liveness checks and verify that the user-provided selfie matches the photo on the National ID card. All images and data are processed instantly and securely, and results are returned in a matter of seconds.
Sellers are charged a small registration fee of UGX 7,500 (including VAT) to cover the costs associated with the identity verification. 
If you would like to get started, tap the profile icon at the top-right of the screen to sign up for a user account, and you will automatically be guided through the process. 
Identify verification for businesses
Business partners who list properties with us must go through a manual verification process.
Therefore, if you sign up for a Property Developer, a Real Estate Agency, or an individual Agent/Broker account, your account will initially be placed into 'Pending Review' status, until your details has been reviewed and approved by a member of our Customer Success Team.   
While your account is 'Pending Review', you should complete your business profile. However, your business profile will not be visible to the public and you will not be able to post properties until you have been fully vetted and approved. 
STEP 1. We give our business partners a free business webpage designed to promote your business and your property listings, and to help you build your brand. 
Your real estate business profile is like your business card on The Property Network. 
Therefore, the first step to getting approved is to complete your professional profile with all the information that will display on your business webpage, including: 
Your business name
Your business phone/mobile number
Your business email address
Your business physical address
Your business logo photo or profile photo. Note: The minimum dimensions are 500 pixels by 500 pixels. In some views your photo will be cropped, therefore allow for padding of 90 pixels at the top and 90 pixels at bottom of your image, to ensure your business logo or profile photo remains fully visible. If the photo you submit is not of high enough quality, we will request a better one.
Your business website domain, if you have one. Don't worry if you don't; your Property Network Business Page is designed to be the webpage you need to promote your business. 
Your business social media account URLs, including Facebook, Twitter, LinkedIn, Pinterest, and Instagram
A description of your business and the services you provide
The geographical area that you cover. 
The Property Network will use the information you provide to:
Verify your identity and/or your business operations 
Show a disclosure including your name, or the name of the business you represent, and location, linked from any property listings you run. 
Your business profile must be complete and looking professional before approval of your account will be issued. 
STEP 2. You will need to submit documentation to show that you are authorised to advertise properties under your submitted business. 
Organizations are required to submit one of the following registration documents for identity verification. Acceptable documents include:
Certificate of incorporation or registration
Extract from commercial register
Business license
Tax certificate
Individuals and authorised representatives must submit a photo of yourself holding your Ugandan government-issued photo ID as part of the verification programme. Acceptable documents include: 
Passport
National ID card
Driver's license
Residence permit
How to take a photo of yourself holding your ID
Take the photo in a room with enough light
Select the highest photo quality on the device you use to take the photo 
Hold up the document next to your face, like in the image below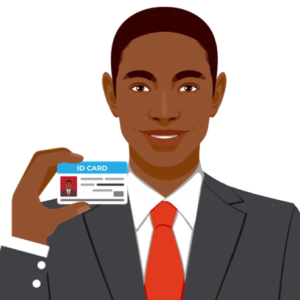 Make sure both your face and ID are clear on the photo — nothing on the ID can be covered or censored
If your photo is not of high enough quality (sufficiently sharp and not blurry), we will request a better copy.
STEP 3: Once you have completed your business profile, and you are ready to submit your documents, email them to property@realmuloodi.co.ug for approval. We will respond within 48 hours.